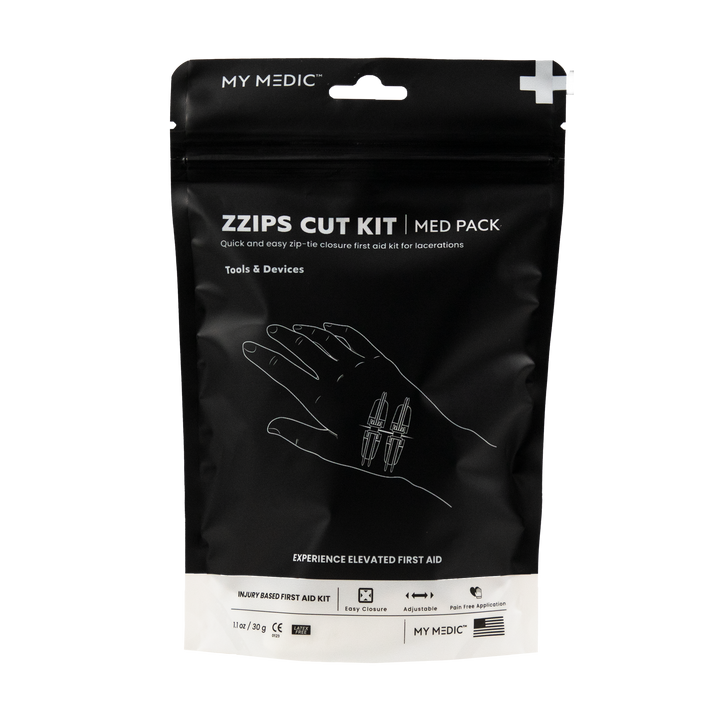 Hand-Picked by Experts
Built in the USA
Lifetime Guarantee
HSA/FSA Approved
description
The revolutionary alternative to common sutures and stitches. The Zzips MedPack is a compact and portable all-in-one First Aid solution to treat cuts and lacerations where traditional sutures would be needed.
Easy Closure

Adjustable Hasps

Pain-Free Application
View what's inside guide for kit contents.
specs
Height: 8 in
Width: 5.1 in
Depth: 2.2 in
Weight: 2 oz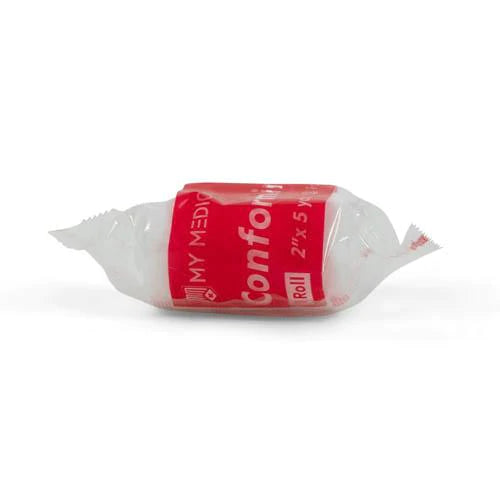 Conforming Stretch Gauze
2" gauze roll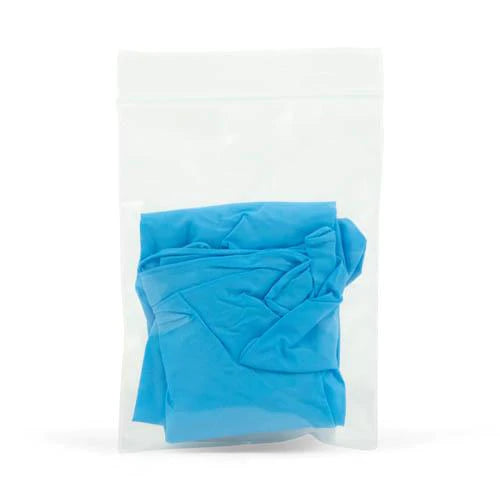 Gloves
1 pair of disposable gloves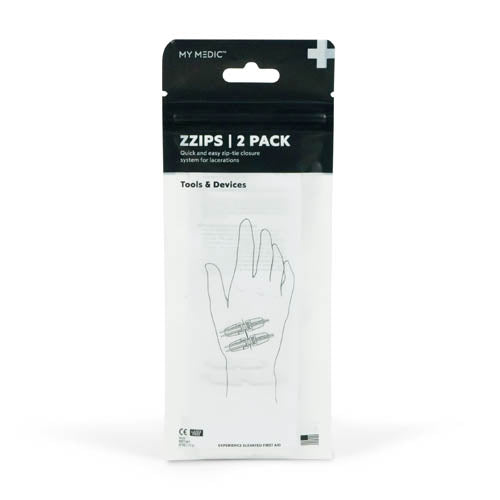 ZZIPS 2-Pack
Pack Contains:
- 2 ZZIPS Devices
- 1 Instruction for Use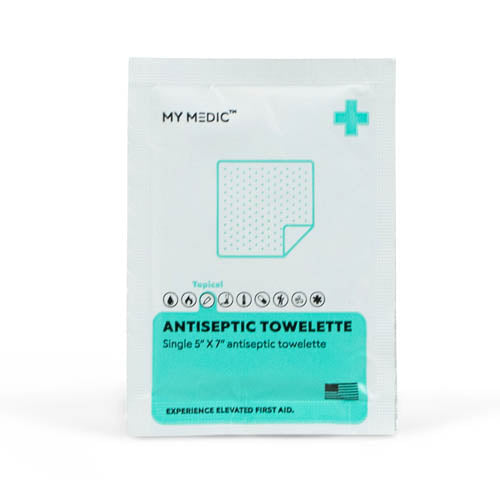 Antiseptic Wipe
Cleans cuts, scrapes and burns.
Pain-Free Closure:
Zzips technology pulls wounds together with little to no pain, and at a fraction of the hospital bill cost. 
Advanced Adhesive
Quality adhesive keeps Zzips on, so you can experience optimal healing quickly.
Adjustable & Comfortable
Pull sides of Zzips tabs to tighten and close the wound. As you heal, you're able to loosen tabs to add ointment.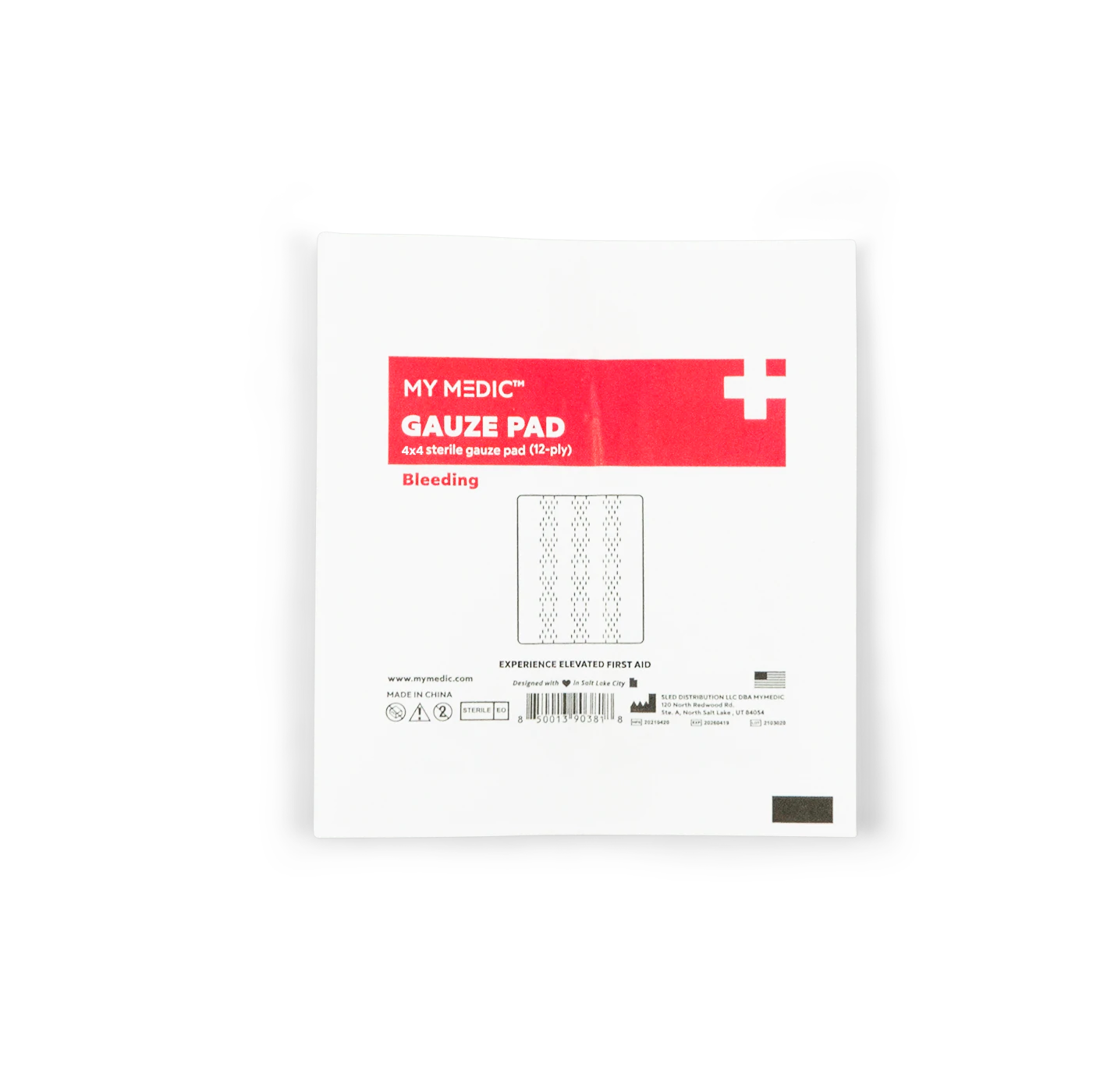 4x4 Gauze Pad
For skin regimens & wound care.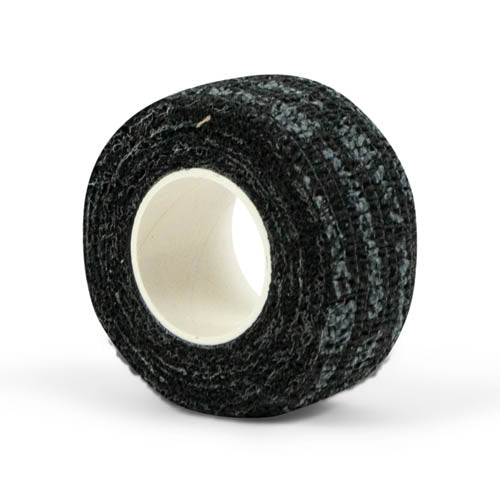 Super Wrap 1"x15'
Lightweight compression bandage which sticks to itself.