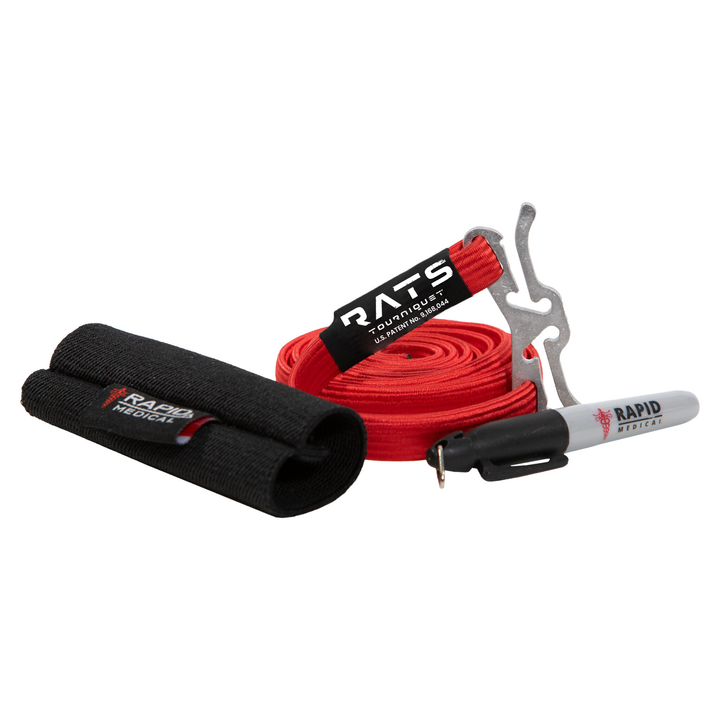 Hand-Picked by Experts
Built in the USA
Lifetime Guarantee
HSA/FSA Approved
description
Wanna pack like a pro? Get the Rapid Tourniquet Pro Pak! Includes a Rapid Tourniquet, Rapid Medical EDC Sleeve, and a permanent marker; everything you need to be ready to save a life... because speed = life.
Love this!
Just got this ordered from US to Thailand and i love it! I'm a law enforcement officer in Thailand and always carry TQs with me on and off duty. I find this TQ to be the easiest to carry and with some training it is surprisingly fast to deploy. Despite a lot of negative comments i still love it!
Long time SF'er agrees
My friend a Retired Col.SF, dangles his Rats from his truck rear view mirror fully ready to grab and apply.
Bravo!!.
C.
Smaller
Smaller sealed package maybe? Otherwise 5stars
Awesome Piece of Kit
The Rapid TQ is a great piece of gear to have in your first aid kit; I have several. It's fast, takes up and small footprint and effective and in this day and age with everything going on I don't leave home without it.
Amazing product that I hope to never use.
Easy to use fits in a pocket. I always have 2 with me. Fast shipping and great service.