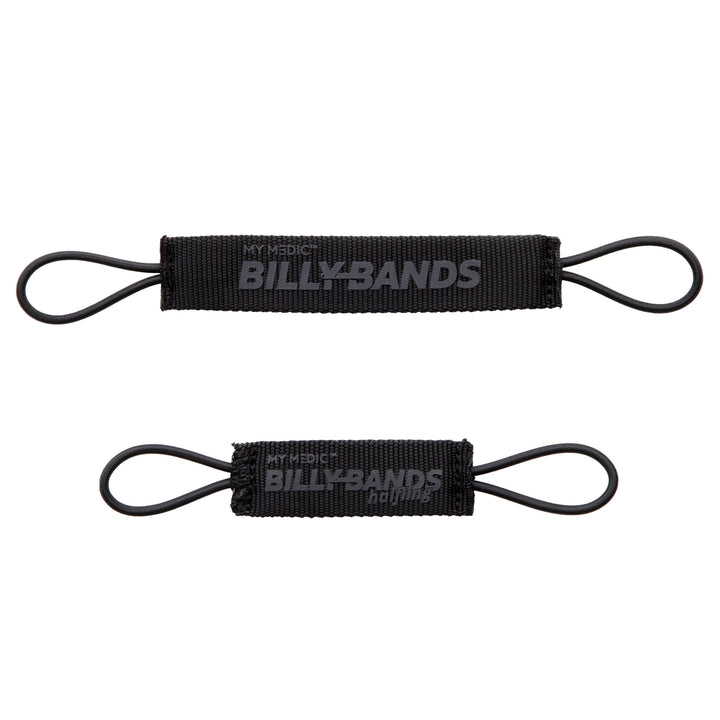 Hand-Picked by Experts
Built in the USA
Lifetime Guarantee
HSA/FSA Approved
Description
Introducing the simplest, most efficient way to carry your tourniquet for quick access. This reliable design is super affordable and unmatched in terms of rapid deployment and effectiveness. Some first-aid items are so important they shouldn't be hidden in a bag.
Designed by a Special Operations Medic
Combat-proven by Special Forces A-Teams
Works with all MOLLE systems
Also useful for attaching knives, flashlights, beef jerky, pretty much anything, to a MOLLE equipped surface
Specs
Billy-Bands dimensions
Overall: 8.75 in. | Band: 6.25 in. Elastic: 1.75 in.
Billy-Bands Halfling Dimensions
Overall 6.75 in. | Band: 3.125 in. Elastic: 1.75 in.
billy band?
great idea! BUT.... broke it almost immediately. the loop should go in a bit deeper with a bit more sewing. If I had had something important lashed to my pack with it I may have lost that important something.... great idea but fail
Billy Bands
Great concept, they work good. I did have one break within 5 min of use. Elastic band pulled out of the stitching. The rest have stayed together so far.