Hand-Picked by Experts
Built in the USA
Lifetime Guarantee
HSA/FSA Approved
description
A bag as functional as the 250 life-saving items inside, we've reengineered The Recon so you're protected wherever you roam. Upgraded features include new back-padding for comfort and function, stowable shoulder straps with seatbelt style webbing for various storage capabilities, quick access front pockets for trauma and everyday use items, flat lay and a fully modular organization system with interior mesh pockets, and much more. Experience elevated first aid with the upgraded Recon.
Hand-picked by first responders and medical pros
Durable materials made to military standards
Over 250 quality first-aid and trauma supplies in pro kits

HSA/FSA approved
View what's inside guide for kit contents.
*Kit contents may be slightly modified with similar items due to stock shortages
specs
Height: 12.5 in
Width: 8.5 in
Depth: 7.25 in
Weight: 6.7 - 7.4 lbs
"Top quality bag, top quality contents. I was an EMT-1 and my wife a nurse. She was impressed with the quality. Very well thought out. A definite got-to-have item!" -Gordon B.
Recon medical trauma bag.
One of the best on the market today, carefully and thoughtfully designed with the best components that one would need.
My Medic Recon
Awesome kit. Back pack seems well made. Quality items inside. I like the look of the back pack but wish they offered it as a roll out or briefcase syle to avoid digging around for items when you need them. As long as you pull this out with your family and go through all the items and where they are stored every once in a while I dont think this will be much of a problem. I ordered it knowing its a back pack so it doesn't affect on the rating of it. A really good kit to just buy and be done rather than build one. I keep it in the family car along with a fire extinguisher, basic tool kit, battery cables, roadside reflectors, emergency food and water. Thanks My Medic!
Best first aid kit ever
Best first aid kit ever. Very knowledgeable,Very friendly. Received first aid kit when it supposed to of arrived.
Good stuff
The bag is awesome, full of very helpful items, actually didn't think it would have so many things.
Great buy,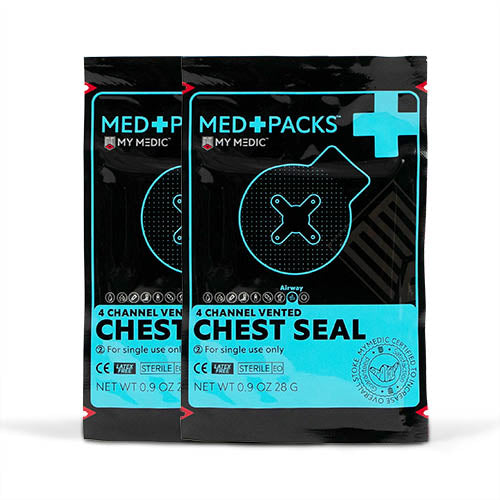 1 Pack of 2 Chest Seals
Treats penetrating injuries to the chest with one-way valve to prevent pneumothorax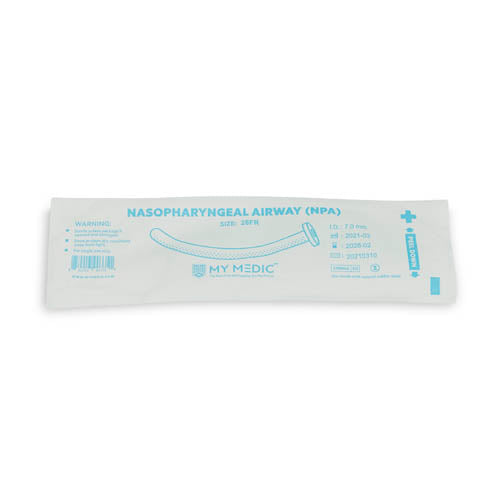 NPA 28
For use as an airway adjunct in the semi-conscious or unconscious patient.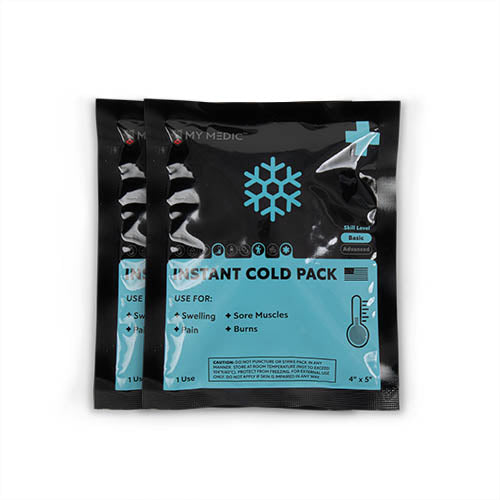 2 Small Cold Pack
Rapidly activated, disposable chemical ice pack used to relieve pain and reduce swelling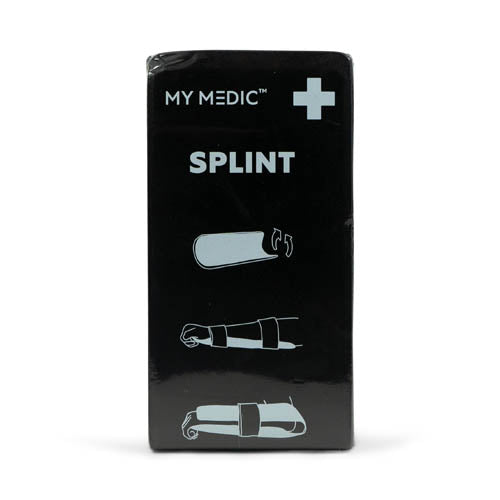 Flat Splint
Splint used to support a broken bone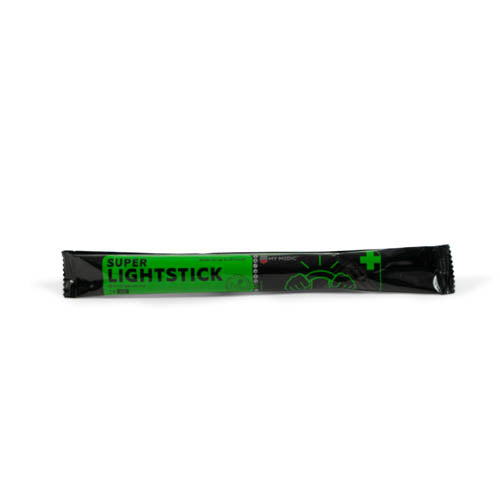 Light Stick
Glow in the dark stick, illuminating up to 30 hours. Single use only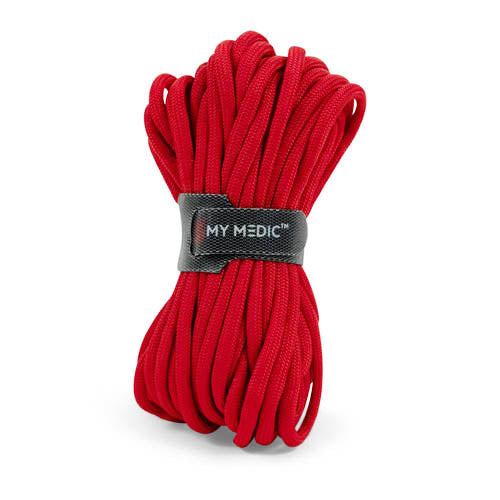 25' Paracord
Lightweight cord used for general utility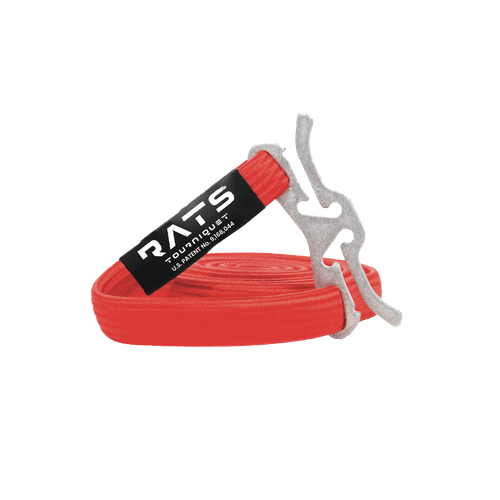 Rapid Tourniquet
Easy use tourniquet to stop arterial bleeding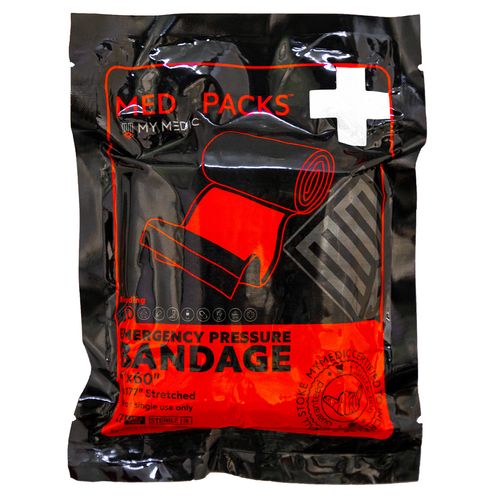 Emergency Pressure Bandage
Compact trauma dressing to treat serious bleeding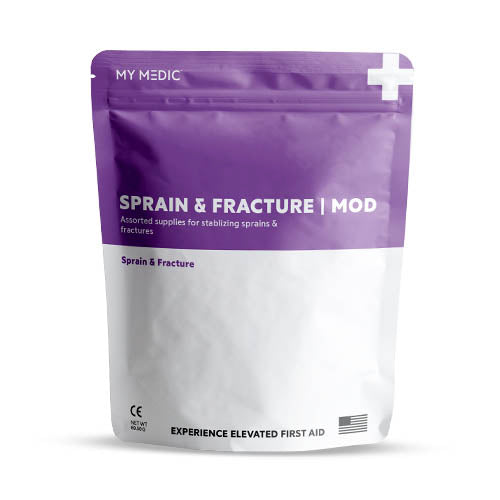 Sprain & Fracture MOD
MOD Contains:
- 1 Finger Splint
- 1 2" x 15' Sensi Wrap
- 1 Triangular Bandage
- 1 2" x 15' Elastic Bandage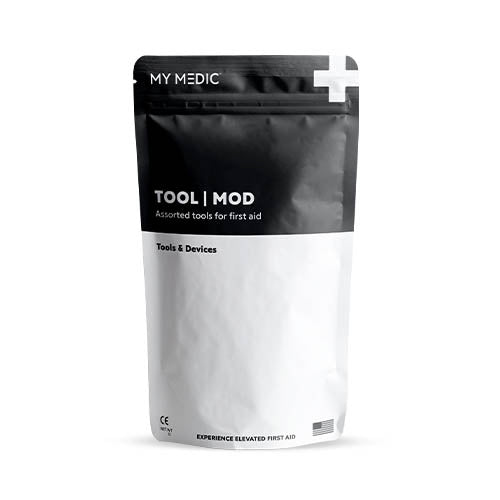 Tool MOD
MOD Contains:
- 1 Penlight
- 1 Tweezer
- 1 Thermometer
- 5 Thermometer Sheaths
- 1 Whistle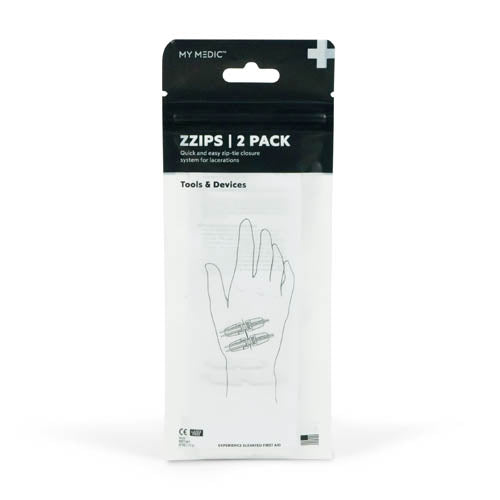 ZZIPS 2-Pack
Pack Contains:
- 2 ZZIPS Devices
- 1 Instruction for Use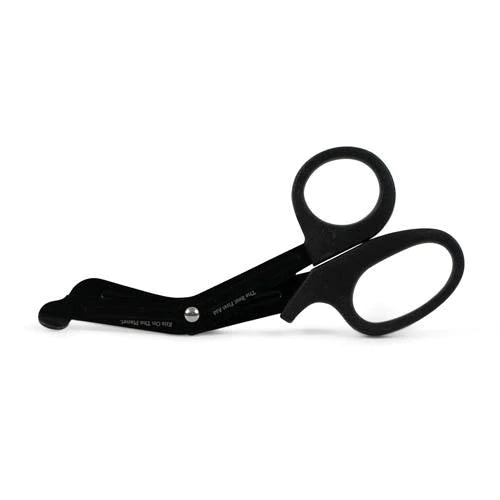 Large EMT Shears
Scissors used to quickly and safely cut clothing from injured people. 7.5"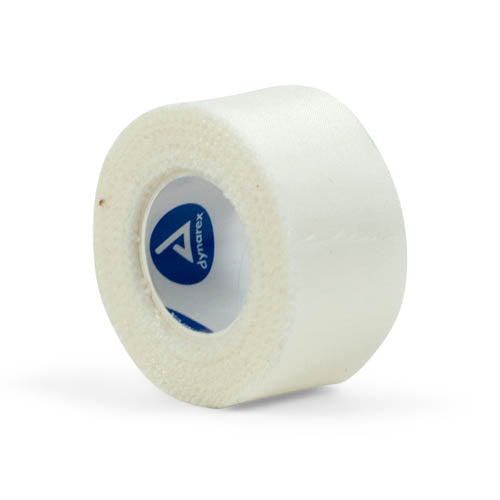 Cloth Tape 1"x30'
Gentle, breathable adhesive tape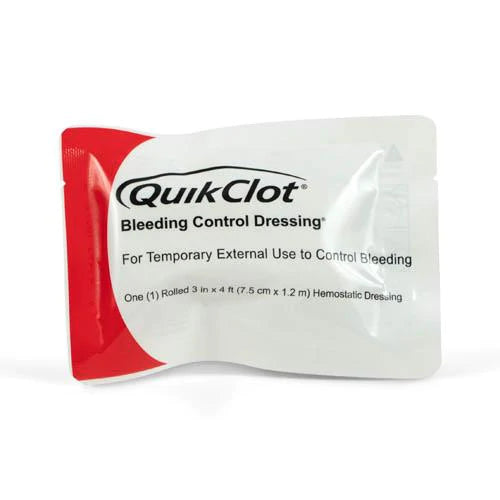 QuikClot Pack
Hemostatic dressing to control traumatic bleeding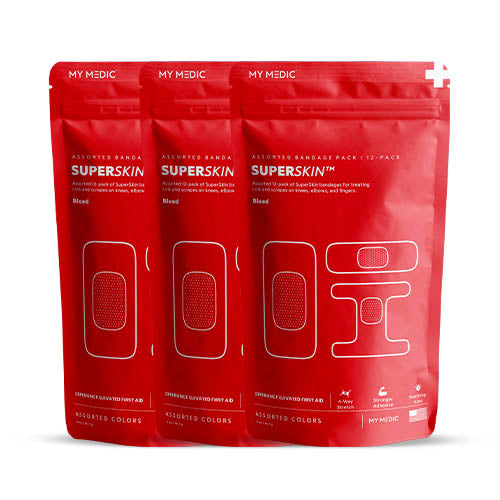 3 Superskin Bandage Assorted Packs
Each Assorted Pack Contains:
- 6 1" x 3" SuperSkin Bandages
- 3 2" x 4" SuperSkin Bandages
- 3 Fingertip SuperSkin Bandages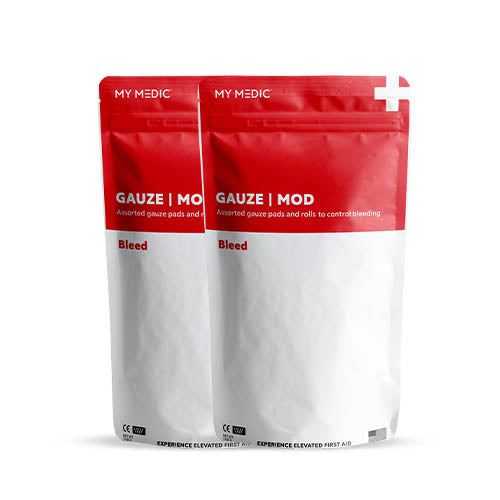 2 Gauze MODs
Each MOD Contains:
- 2 3" x 4" Non-Adherent Pad
- 3 2" x 2" Non-Adherent Pad
- 2 2" x 2" Gauze Pad
- 2 4" x 4" Gauze Pad
- 1 2" Gauze Roll
- 1 3" Gauze Roll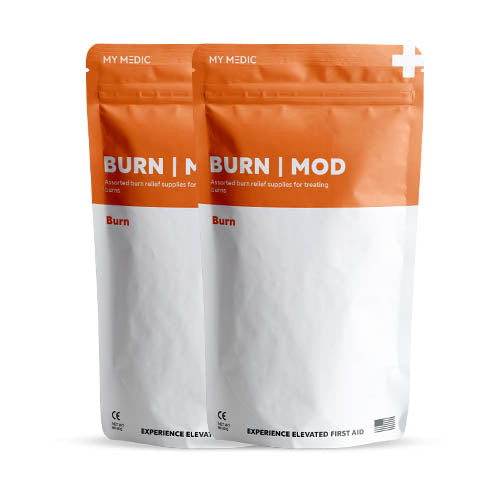 2 Burn Mods
Each MOD Contains:
- 4 Burn Gel Packets
- 1 4" x 4" Burnshield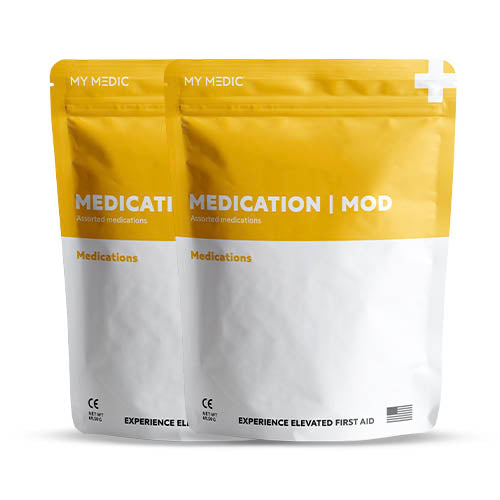 2 Medications MODs
Each MOD Contains:
- 4 Ibuprofen
- 2 APAP
- 2 Aspirin
- 2 Diotame
- 2 Dramamine
- 2 Diphen
- 2 Diamode
- 2 Decorel Forte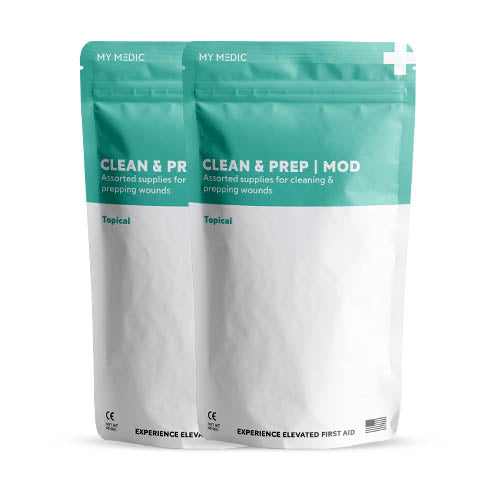 2 Clean & Prep MODs
Each MOD Contains:
- 4 Antiseptic Wipes
- 4 Hand Sanitizer
- Iodine Prep Pad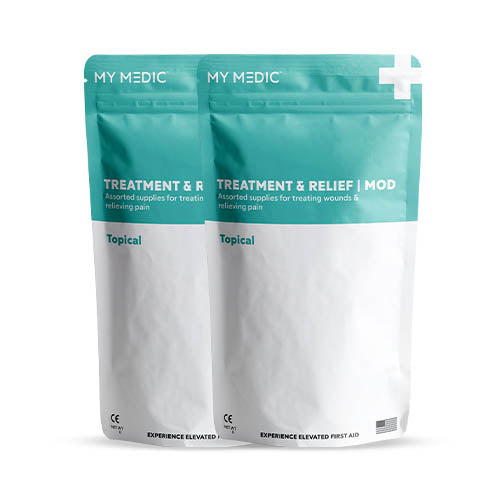 2 Treatment & Relief MODs
Each MOD Contains:
- 3 Triple Antibiotic Ointment
- 2 Lip Balm
- 2 Sunscreen
- 2 Sting Relief Wipe
- 1 White Petrolatum
- 2 Hydrocortisone Cream
- 2 Oral Pain Relief
- 1 Ammonia Towelette
- Friction Frosting
 2 Blister MODs
Each MOD Contains:
- - 3 Pieces of SuperSkin Blister Strips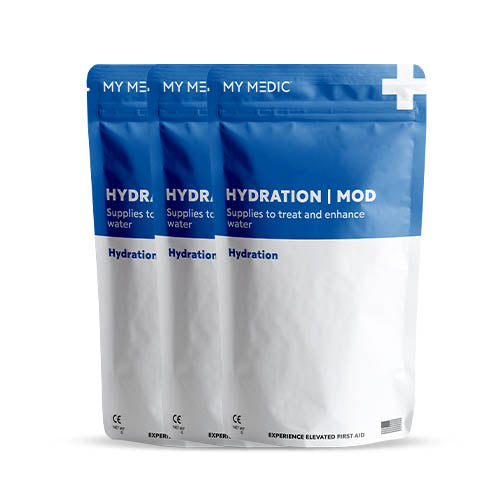 3 Hydration MODs
Each MOD Contains:
- 2 Hydration Packets
- 2 Water Purification Tablets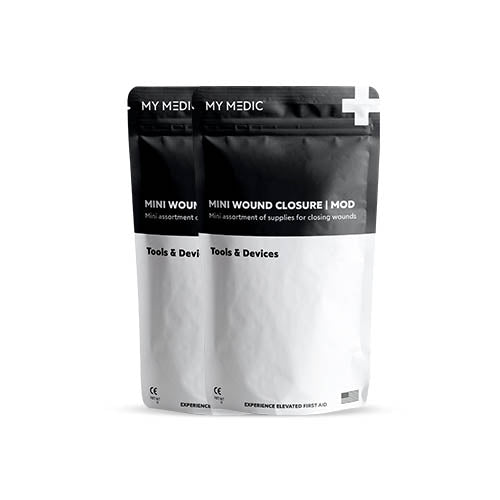 2 Mini Wound Closure MODs
Each MOD Contains:
- 1 Secure Strips
- 1 Liquid Skin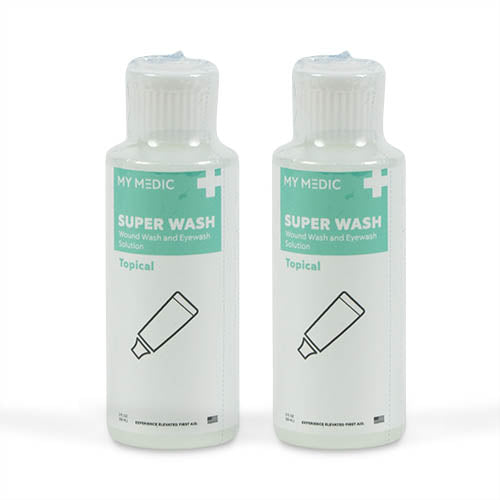 2 Saline Wash
Saline wash for irrigating wounds or eyes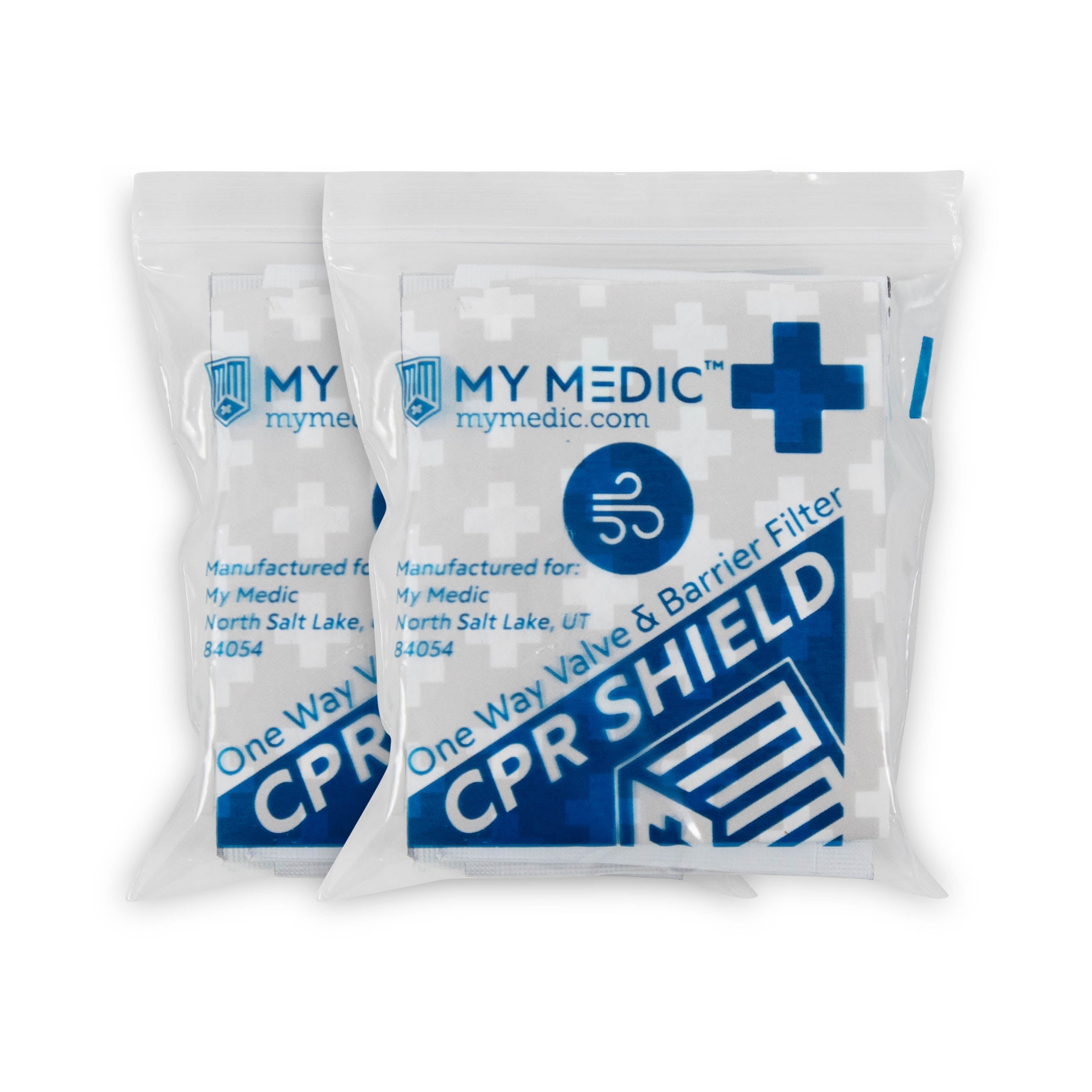 2 CPR Shield
Creates barrier to prevent transmission of disease when performing CPR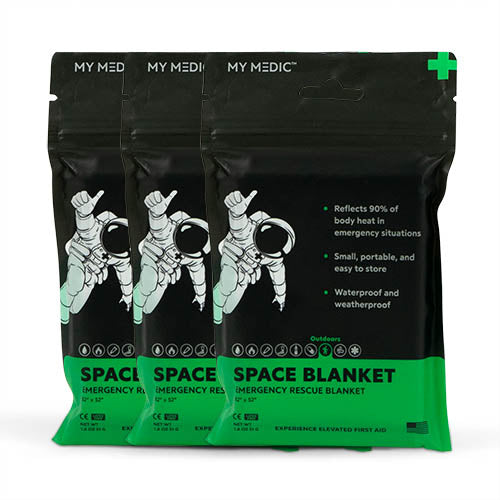 3 Space Blanket
Thermal insulation blanket designed to reflect 90% of body heat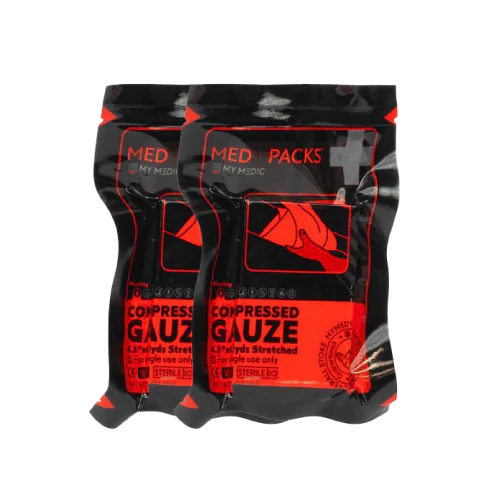 2 Compressed Gauze
Vacuum sealed gauze to treat serious bleeding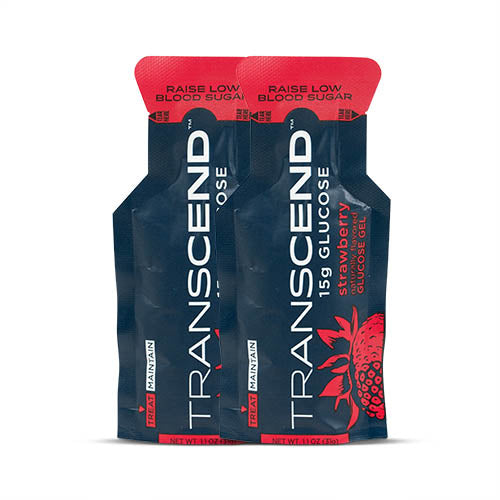 2 Glucose Gel Packet
Quick energy source from glucose. Strawberry flavored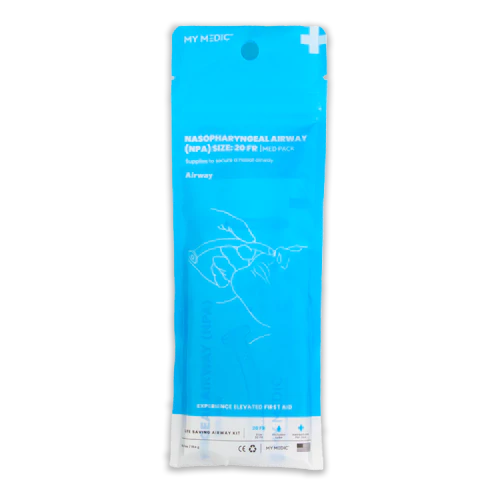 NPA 20 Med Pack
Med Pack Contains:
- 1 NPA 20
- 1 Dynalube Packet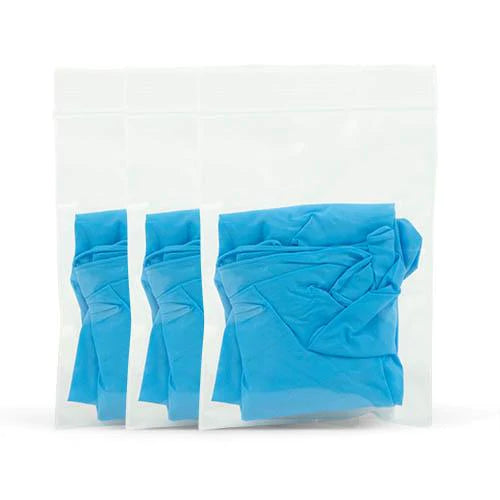 3 Pairs of Gloves
3 disposable pairs of gloves
MOLLE STRAPS & VELCRO
High-quality Molle straps and velcro patches, great for storage and external customization for extra equipment.
DURABLE CONSTRUCTION
Re-engineered with the highest quality materials, such as nylon Cordura for utmost durability and comfort.
MODULAR ORGANIZATION
Internal modular packs for ultimate organization and customization.
PADDED BACKPANEL & STOWABLE STRAPS
New strap tech so you have the option to use The Recon as a backpack, sling-pack, or even just the bag itself.