Hand-Picked by Experts
Built in the USA
Lifetime Guarantee
HSA/FSA Approved
description
The best first aid kit on the planet! Equipped with high-performance life-saving supplies, so you're prepared, confident, and protected.
Made from high-quality nylon Cordura for utmost durability and functionality

Multi-use pack

Over 100 quality first aid and trauma supplies

Tear away pouch inside can be used as an additional mini first aid kit
View what's inside guide for kit contents.
*Kit contents may be slightly modified with similar items due to stock shortages
specs 

Height:  8.7in

Width:  7.2in

Depth:  6 in

Weight:  3 lbs 6 oz



"Love it! We are both ER nurses and have one in each of our cars and our camper. Everything you could need in case of an emergency. Highly recommend." -Eleanor T.
Medical kits
Thank you for sending tourniquets and a medical kit, they will be donated and shipped to Ukraine. Medium kit is very packed and a small size that easily fits into a backpack, happy with the purchase.
An amazing kit!
This Kit is absolutely amazing, compact and fits under the seat of my truck. This kit keeps me well prepared for any situation I may come across. Highly recommended to anyone in the market for a solid kit that is more than just bandaids and cream!
Loving the kit and we have already shared it with several people.
MyFAK Advanced
The MyFAK Advanced showed up as expected and I am very happy with the product! It's a great kit for adventure travel and car use!
Surgeon approved
The MFAK, advanced, appears to be world-class both in terms of quality of components and number/type of components. Needing a dozen of so of these kits, we reviewed carefully and included a session with a surgeon who, after analyzing carefully, approved heartily. Well done.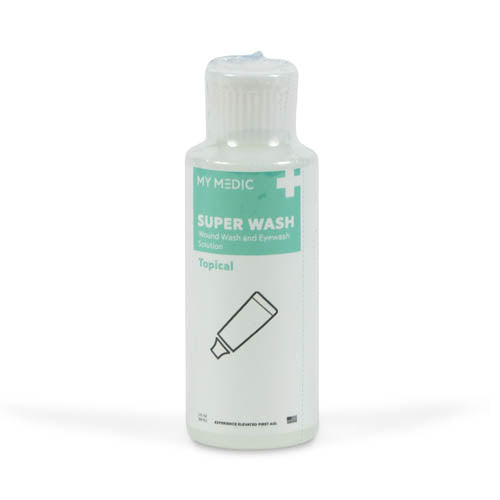 Super Wash
Saline wash for irrigating wounds or eyes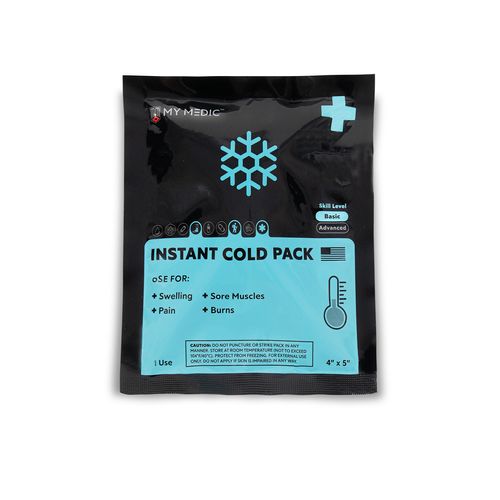 Small Cold Pack
Rapidly activated, disposable chemical ice pack used to relieve pain and reduce swelling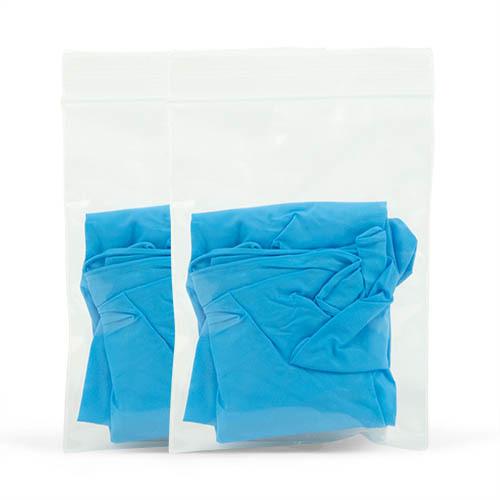 2 Pairs of Gloves
2 disposable pairs of gloves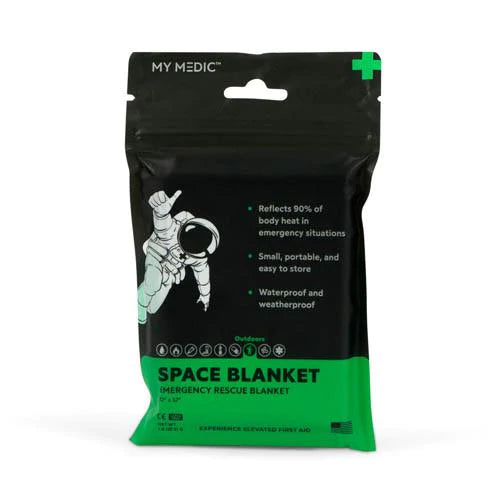 Space Blanket
Thermal insulation blanket designed to reflect 90% of body heat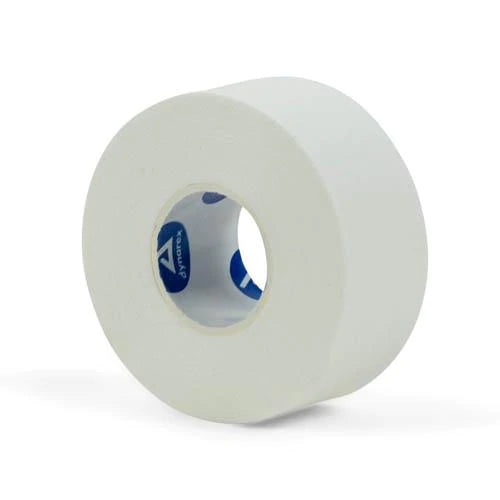 Cloth Surgical Tape
Gentle, breathable adhesive tape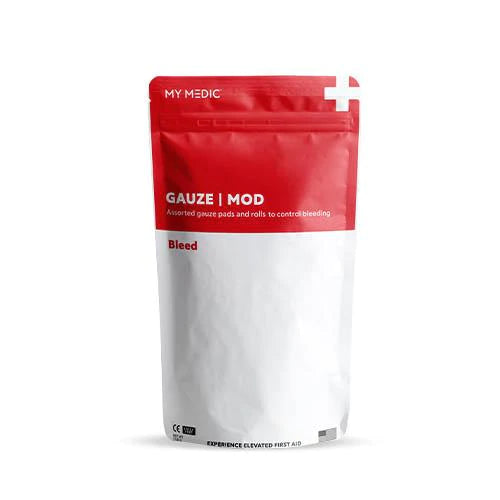 Gauze MOD
MOD Contains:
- 2 3x4 Non-Adherent Pad
- 3 2x2 Non-Adherent Pad
- 2 2x2 Gauze Pad
- 2 4x4 Gauze Pad
- 1 2 Gauze Roll
- 1 3 Gauze Roll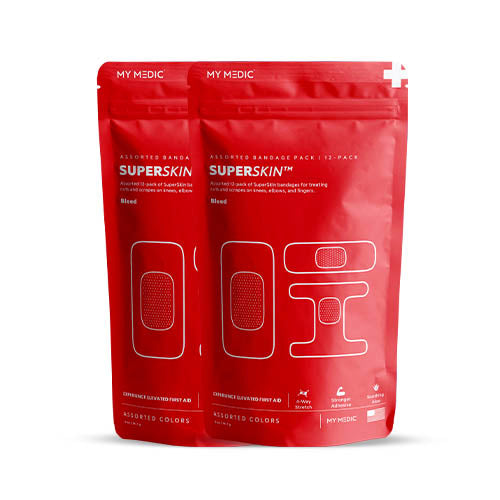 2 SuperSkin Bandage Assorted Packs
Each Assorted Pack Contains:
- 6 1x3 SuperSkin Bandages
- 3 2x4 SuperSkin Bandages
- 3 Fingertip SuperSkin Bandages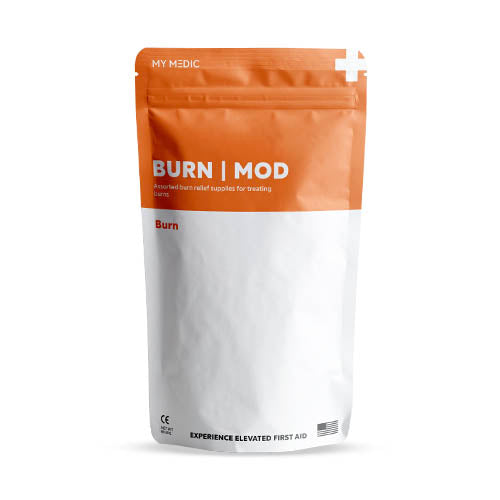 Burn MOD
MOD Contains:
- 4 Burn Gel Packets
- 1 4x4 Burnshield
 Medication MOD
MOD Contains:
- 4 Ibuprofen
- 2 APAP
- 2 Aspirin
- 2 Diotame
- 2 Dramamine
- 2 Diphen
- 2 Diamode
- 2 Decorel Forte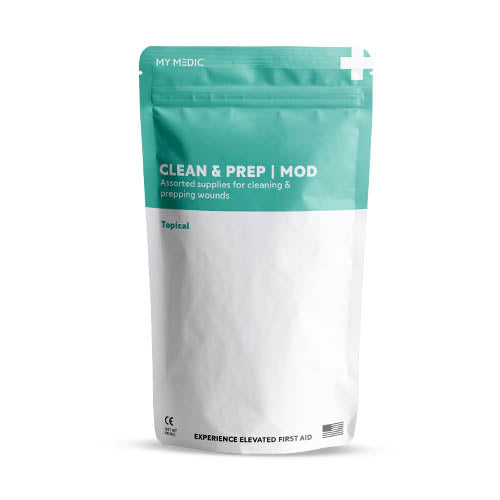 Clean & Prep MOD
MOD Contains:
- 4 Antiseptic Wipes
- 4 Hand Sanitizer
- Iodine Prep Pad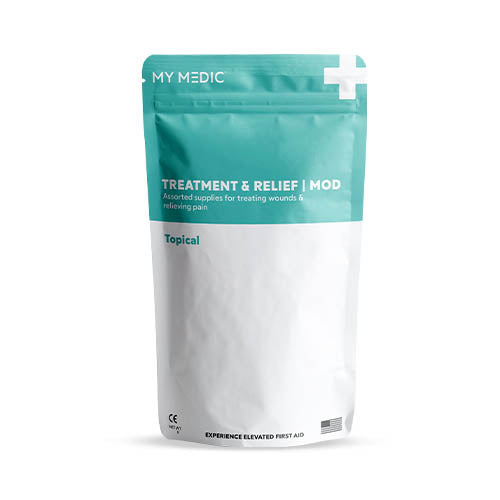 Treatment & Relief MOD
MOD Contains:
- 3 Triple Antibiotic Ointment Packets
- 2 Lip Balm Packets
- 2 Sunscreen Packets
- 2 Sting Relief Wipes
- 1 White Petrolatum Packets
- 2 Hydrocortisone Packets
- 2 Oral Pain Relief Packets
- 1 Ammonia Towelette
- 1 Friction Frosting (Chamois Butter)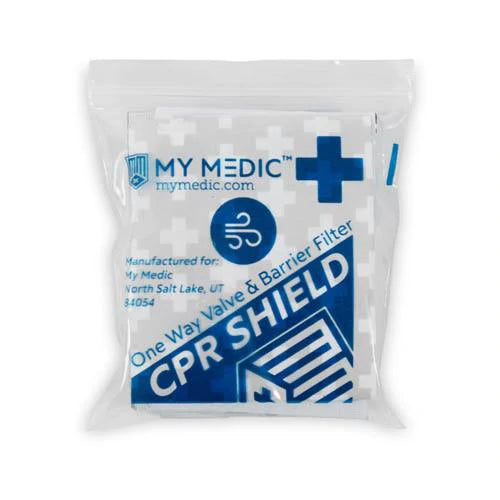 CPR Shield
Creates barrier to prevent transmission of disease when performing CPR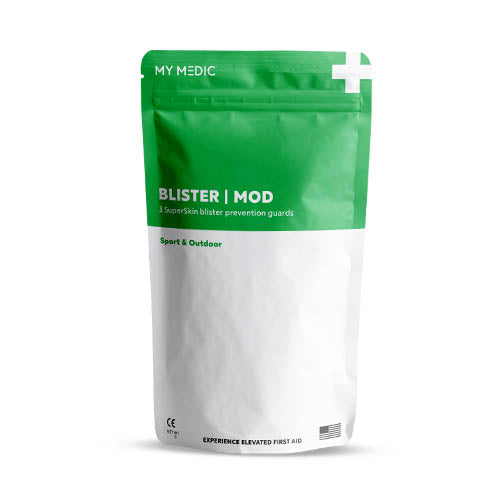 Blister MOD
MOD Contains:
- 3 Pieces of SuperSkin Blister Strips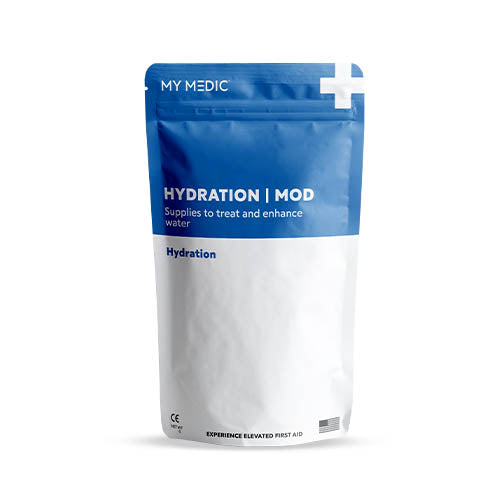 Hydration MOD
MOD Contains:
- 2 KoKos Hydration Packets
- 2 Water Purification Tablets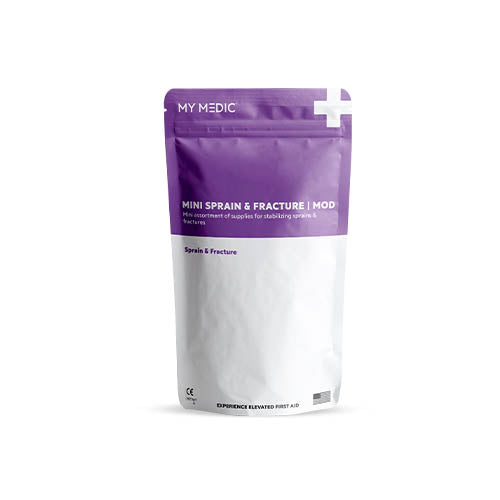 Mini Sprain & fracture MOD
MOD contains:
- Finger Splint
- Sensi wrap 1" x 15'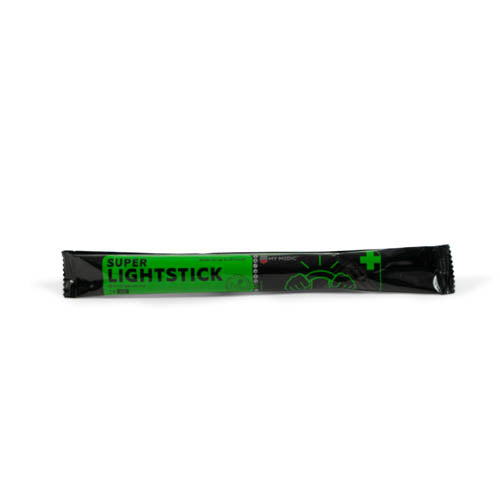 Light Stick
Glow in the dark stick, illuminating up to 30 hours. Single use only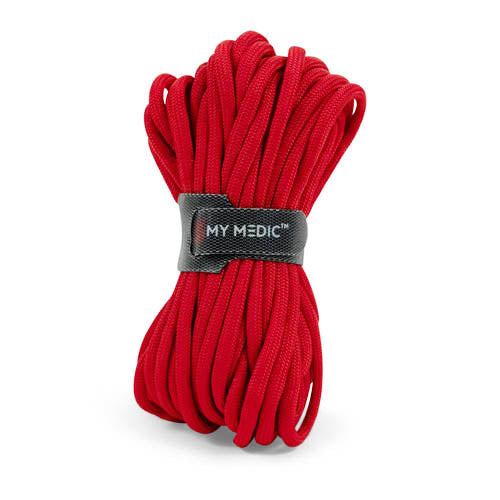 25' Paracord
Lightweight cord used for general utility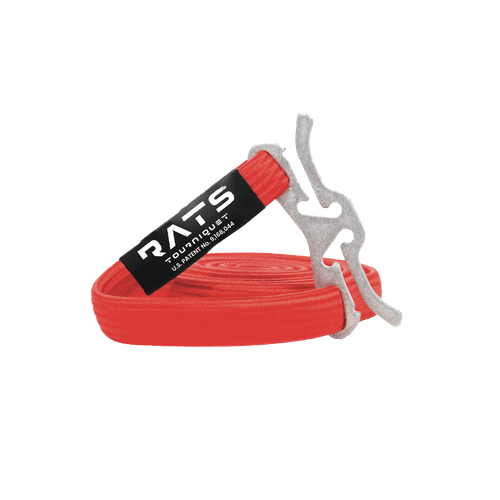 Rapid Tourniquet
Easy use tourniquet to stop arterial bleeding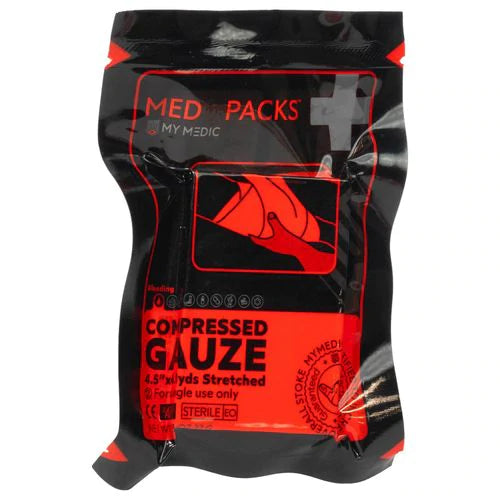 Compressed Krinkle Gauze
Vacuum sealed gauze to treat serious bleeding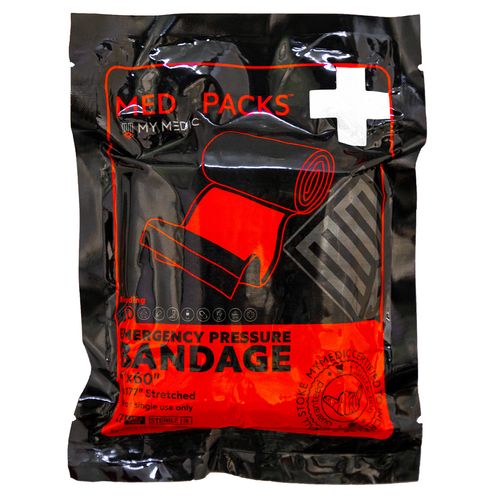 Emergency Pressure Bandage
Compact trauma dressing to treat serious bleeding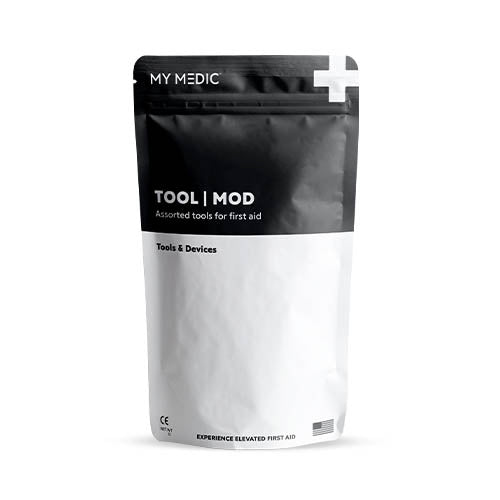 Tool MOD
MOD Contains:
- 1 Penlight
- 1 Tweezer
- 1 Thermometer
- 5 Thermometer Sheaths
- 1 Whistle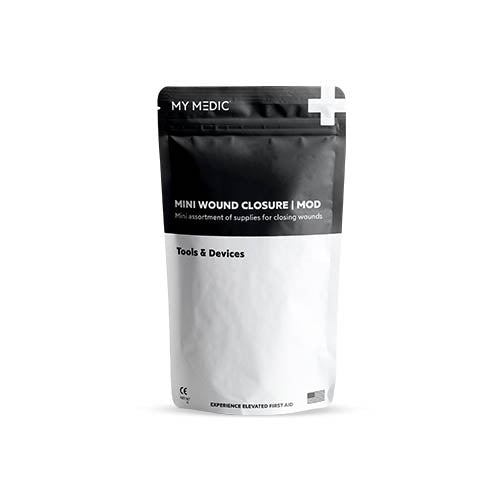 Mini Wound Closure MOD
MOD Contains:
- 1 Pack of 3 Secure Strips
- 1 Tube of Liquid Skin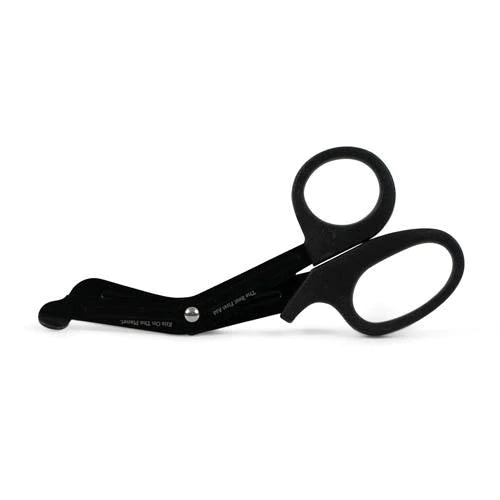 Large EMT Shears
Scissors used to quickly and safely cut clothing from injured people. 7.5"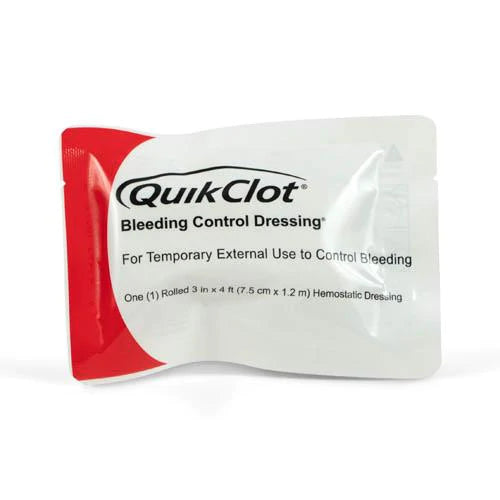 QuikClot Pack
Hemostatic dressing to control traumatic bleeding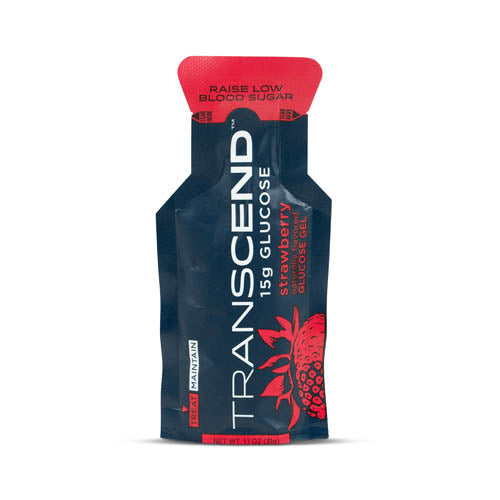 Glucose Gel Packet
Quick energy source from glucose. Strawberry flavored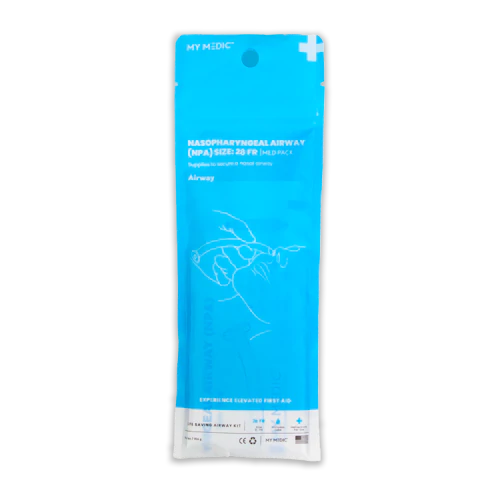 NPA 28 Med Pack
Med Pack Contains:
- 1 NPA 28
- 1 Dynalube Packet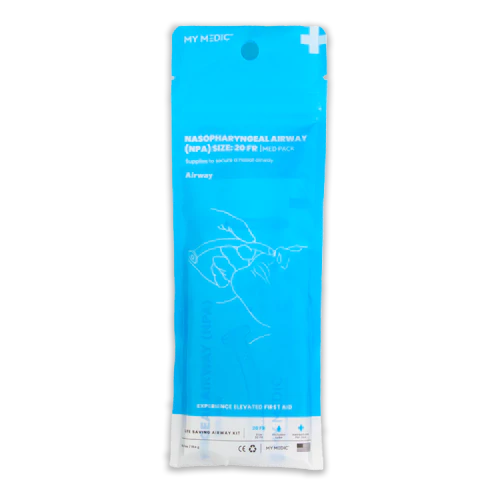 NPA 20 Med Pack
Med Pack Contains:
- 1 NPA 20
- 1 Dynalube Packet
MOLLE STRAPS & VELCRO
Molle straps and velcro patches for external storage capabilities.
TEAR-AWAY PANEL
Designed to enable quick access without the hassle of unbuckling.
Durable and Functional Construction
High-quality nylon Cordura for utmost durability, with a compact tri-fold design allowing easy access and functionality.